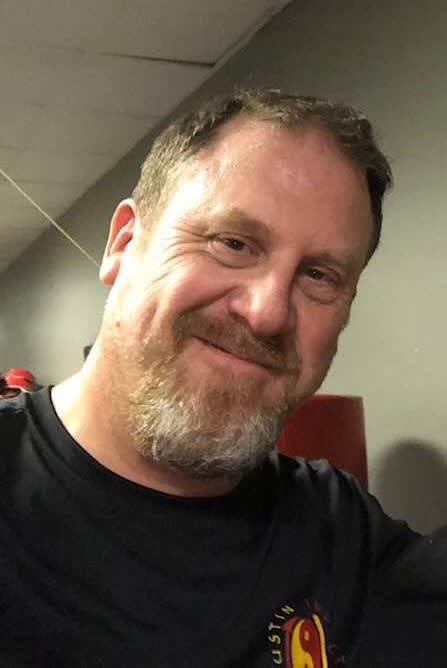 Coach Trey
Coach Trey starting training martial arts relatively recently, but his long career as a Golf Professional
makes him a veteran of physical training.
This gives him a unique perspective of the path of a student. He knows the moment in time he finds
himself teaching a particular person is part of a bigger progression on that student's path -- "the moment
they 'get it' inspires me."
One particular experience from his time as a Golf Professional at Barton Creek still deeply affects him:
"I had an opportunity to participate in a group clinic for children from the Scottish Rite Hospital...Some
even had special golf carts designed to have the seat turn to allow them to sit upright to hit a golf ball.
Others were stricken with serious diseases and not able to participate, but came anyway."
After showing them a short demonstration and going over the basics, he let the kids take turns swinging
at the golf balls, hoping to see maybe one good shot from each.
"I was overwhelmed to see how excited they were to be there...I never saw anything but an elated grin on
each and every one of their faces. To this day, that is still the most emotional moment in my
teaching/coaching career."
Trey's passion for training shines through his classes. You can expect a fast-paced, high energy, great
music, and drills that develop perfect technique and power.
Classes: Beginner's Martial Arts, Jeet Kune Do, Mitt Fit