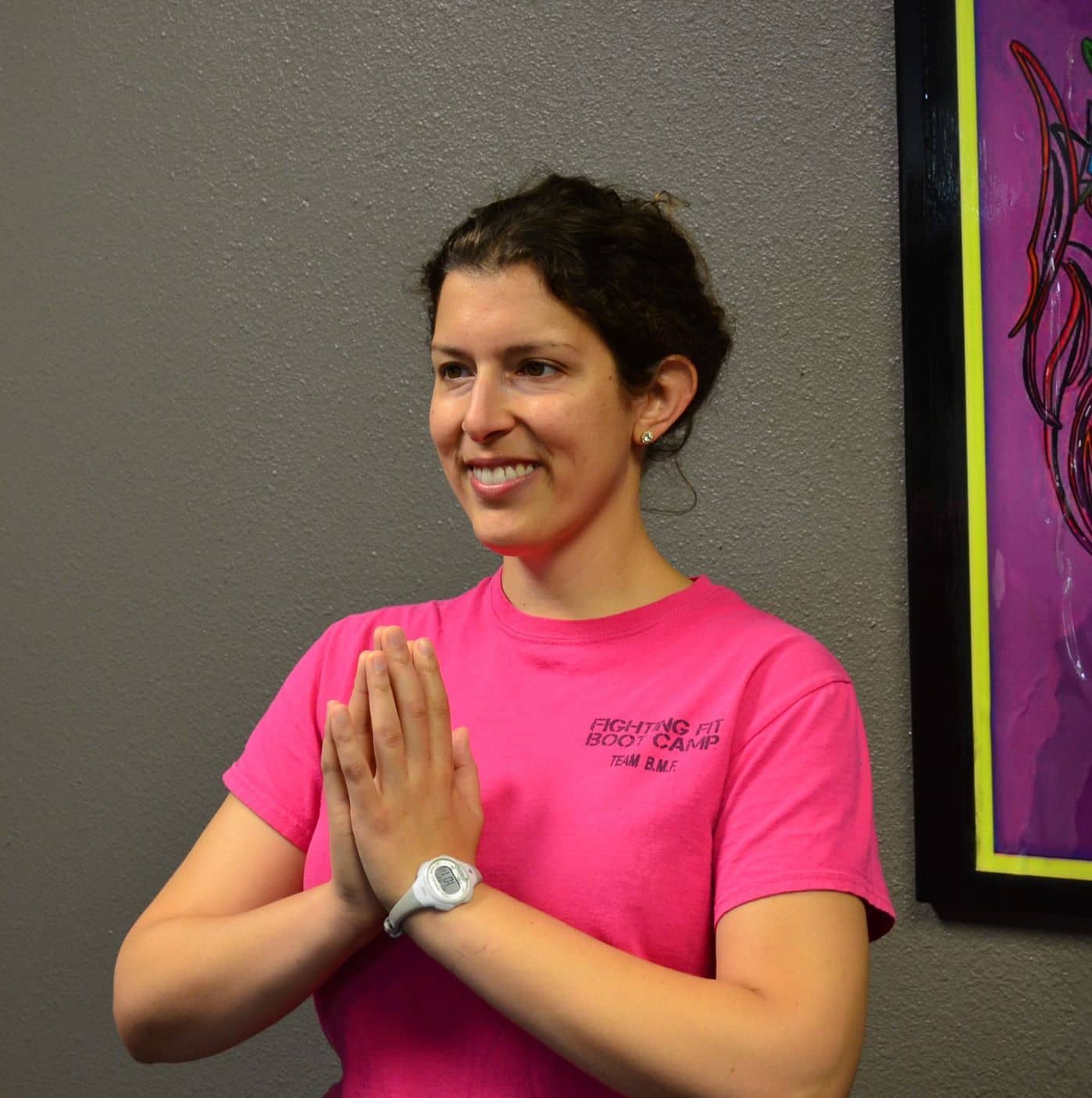 Coach Sarah
Coach Sarah started the yoga program at Fighting Fit. She was inspired by her own experience as an athlete-turned-yoga practitioner.
She went to her first yoga class in 2009 when a friend took her. Having played sports through high school and college, she ran regularly but didn't know a thing about yoga - "My whole experience of training revolved around moving faster, getting my heart rate up, and lifting heavier."
She also dealt with chronic low back pain. "As I laid in corpse pose at the end of that first class, I felt my body relax more than it had ever done before. Most importantly, my back didn't hurt anymore."
She left the class feeling empowered that she could so something to make her back feel better.
And the next time she went for a run, she felt great. "I began to notice a trend - when I practiced yoga, my body was ready to be pushed harder during my training sessions."
Today, she's inspired by the Fighting Fit members:
"I am in absolute awe of our members. We have beginners, former athletes, young, old, all sorts of people come in here - sometimes stepping way out of their comfort zones - to get in shape, move, and have fun. It's my pleasure to help them along that path."
When you take a class with Coach Sarah, you can expect a beginner-friendly class, with an emphasis on breathing and physical alignment within the postures. "My goal is for members to learn tools they can take off their mat to help support their health and wellness."
Classes: Yoga for Athletic Recovery