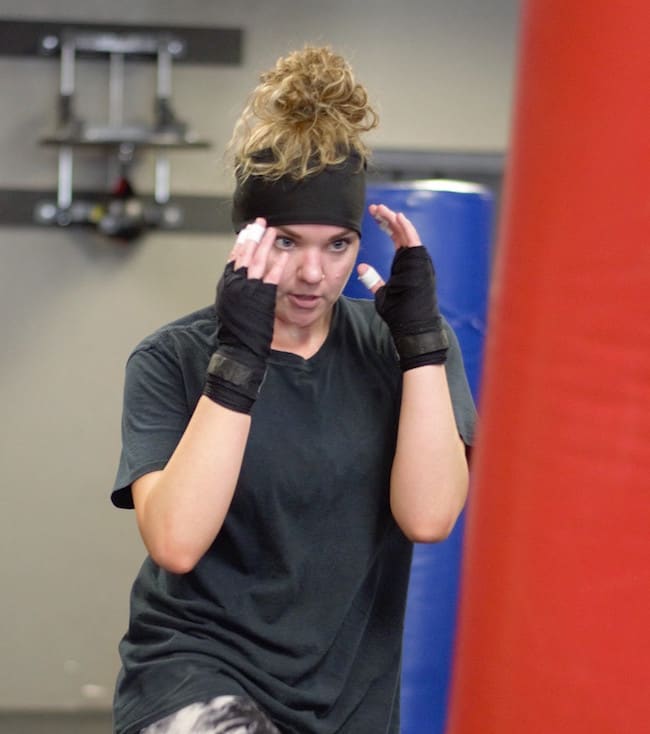 Coach Lexi
Coach Lexi is our noon "lunch-box" queen. Members love her class for her no-nonsense approach to training:
"Pushing the members past what they thought were their physical limitations is what makes me feel successful as an instructor....and ab work...I love ab work." :)
A veteran of physical fitness, her journey started as a kid playing year round softball and volleyball. Her fitness path also included teaching a hip-hop class during college.
But like so many of us, it's the time we fall off that wagon that teaches us the most:
"After college, I fell off of working out for a couple of years, due to a busy work schedule, and gained quite a bit of weight in a short period of time."
She ultimately visited a doctor when her efforts to lose the weight failed. She was diagnosed with hypothyroidism and began to lose weight with the help of a prescription.
Ever tenacious, she refused to spend the rest of her life on medication - "It wasn't until I began eating clean that I cured my thyroid condition, and no longer need to be on medication."
These days Coach Lexi is inspired by leading a healthy lifestyle in general. And she brings that inspiration to every class she teaches. In addition to high energy, you're guaranteed to get at least 8 minutes of straight ab work in each class she teaches.
A side bonus - she's Superwoman in the kitchen! She loves "the challenge of taking a gourmet meal, picking it apart by each ingredient, and coming up with a version that suits my diet." And she's happy to share her nutrition insights with her students.
Classes: Fitness Kickboxing