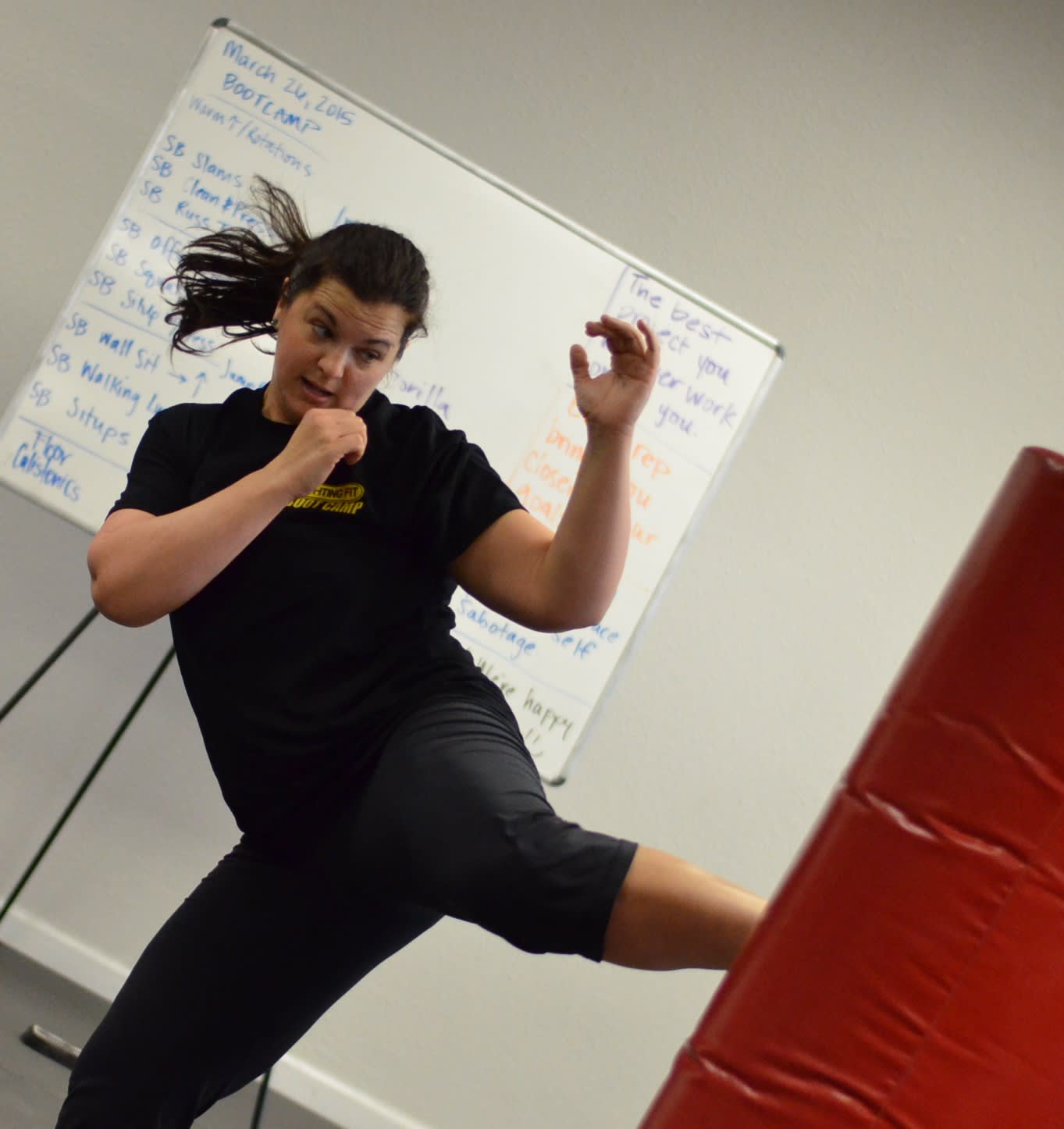 Coach Hannah
Coach Hannah is the lead trainer at Fighting Fit. She has taught group classes for over 17 years.
A fitness junkie/enthusiast from an early age, she'll try any new workout craze for the experience of it.
But kickboxing is something she always comes back to. "I've realized over the years that as long as you love what it is you're doing, you'll do it more. And kickboxing is something I plan to be doing until my body won't let me anymore."
This excitement for training translates easily into her excitement for leading others through workouts. "Seeing a new member at that magical two week mark inspires me. It's like a switch is flipped and they don't have to think quite as much and that 'two-left-feet' feeling has passed."
You're in for a treat when you take her class. She draws on her years of experience to create an eclectic, fast-paced class ("Time flies...cause we're having fun, duh!"). Her goal is to make sure you aren't in your head too much.
And though the class moves quickly, she makes it accessible for every level - "Every level can keep up because of the variations. It really makes the workout YOURS, no matter if it's your first class or your 150th."
Classes: Kickboxing, Bootcamp