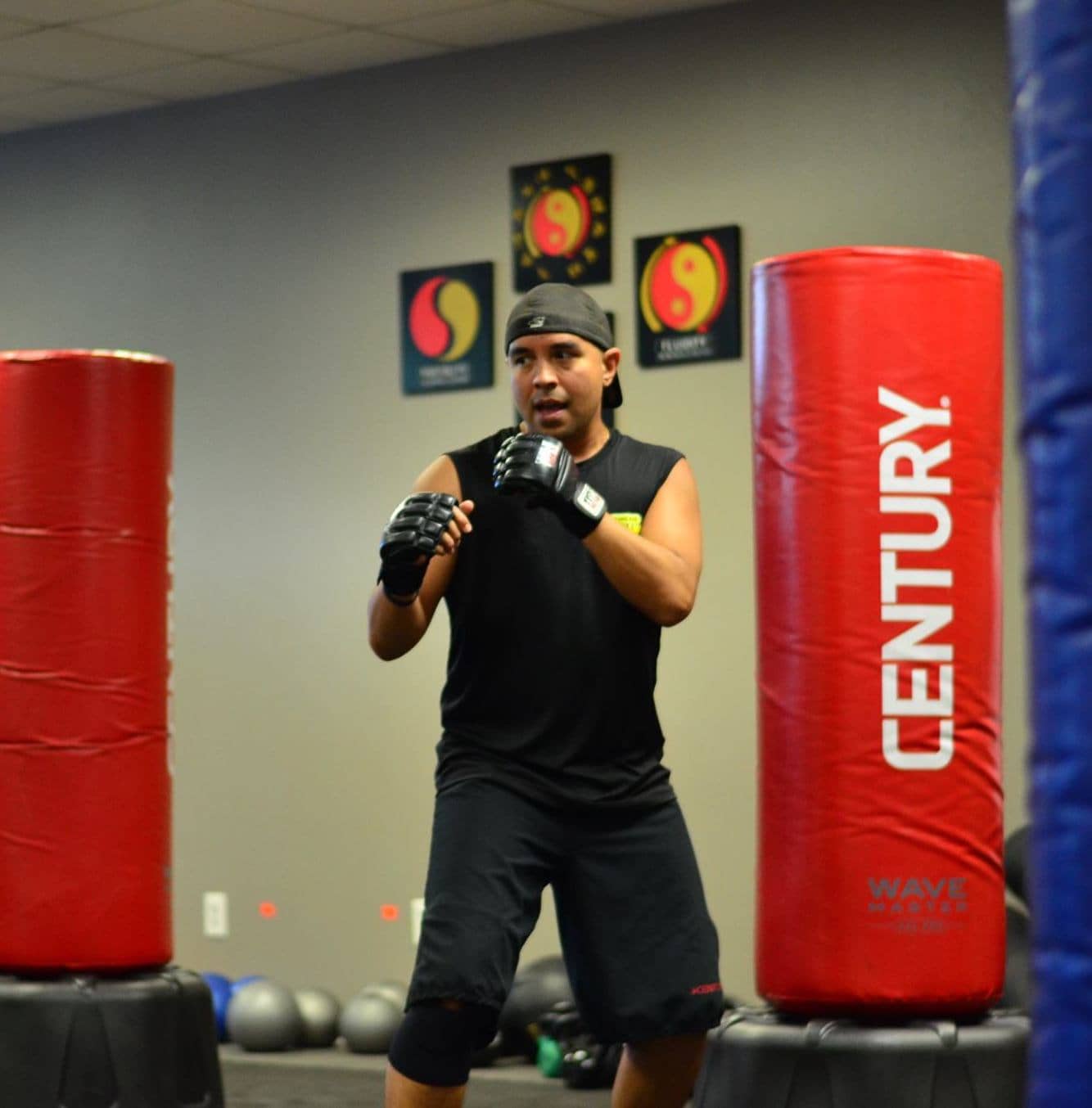 Coach Erik
Coach Erik's athletic career began at 9 years old with football, martial arts, and weightlifting. A devoted athlete for most of his life, he had never considered instructing until Forrest approached him about teaching some classes.
"I was tempted not to leave my comfort zone and say no. However, I realized there was something larger at stake than myself, and boy am I glad I took that leap."
Having been a member of the Fighting Fit staff for over 3 years now, his passion for training is now firmly focused on the members. "Watching my students' progression has quickly become one of the best parts of my life."
When you take Coach Erik's class you can expect lots of energy and attention to technical detail. He enjoys infusing his kickboxing classes with functional strength training, and connecting techniques to the martial art they come from.
Classes: Fitness Kickboxing