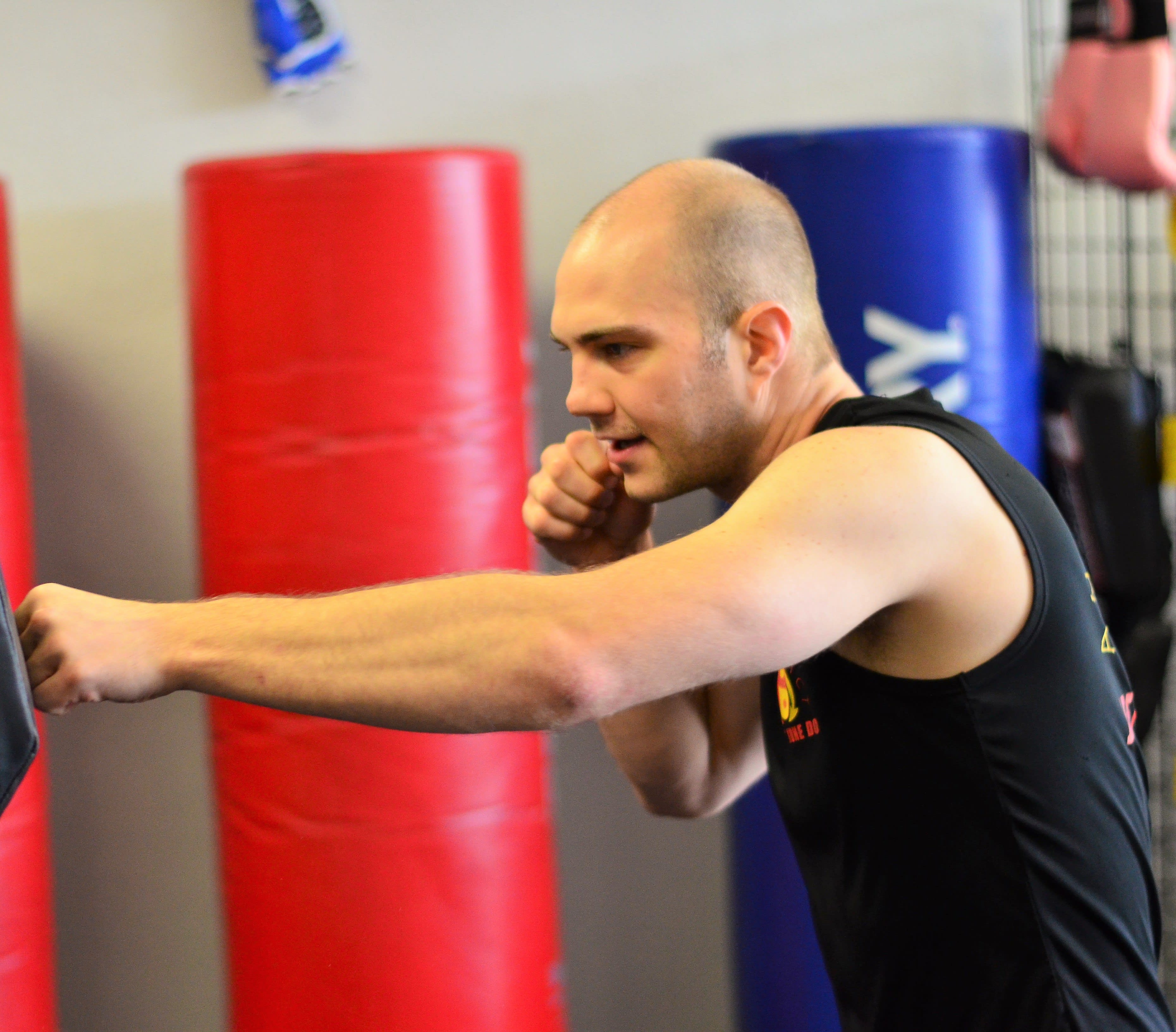 Coach Caleb
Coach Caleb has a unique background in fitness - he started training gymnastics when he was 18 months old and continued until he was 16. And that was just the beginning of his fitness journey.
Since then his fitness endeavors have ranged from machette fencing to boxing, and finally settling (for now) on Jeet Kune Do.
This diverse background shines through his kickboxing classes. "I spice up my kickboxing classes with gymnastics exercises and some traditional martial art workouts...and LOTS of abs!" :-)
In Coach Caleb's class you can expect a fast-paced class with lots of emphasis on mobility and core strength.
Classes: Kickboxing