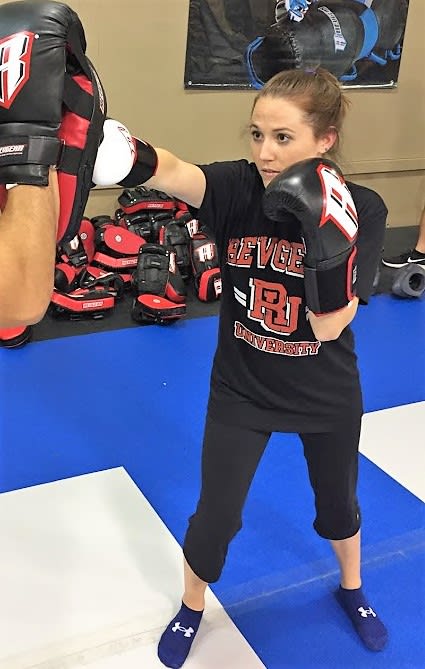 Coach Alyse
Coach Alyse grew up playing sports, but it wasn't until 2006 that she started taking fitness seriously.
"Health is something we tend to take for granted all too easily. Staying active and eating healthy is a huge part of my life." She draws on her 11 years of coaching experience to create fun and engaging classes. "I try to keep things interesting, and throw new routines and moves in class."
When you take Coach Alyse's class, you can expect a wide variety of exercises, high energy, and lots of encouragement.
Classes: Kickboxing, Bootcamp, Kickboxing/Bootcamp combo, and Mitt Fitt