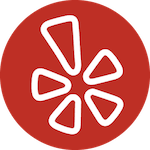 I have now been at Fighting Fit for over two years, and I still love it! They have grown and added a lot of different classes and formats. I know the 6 week fitness challenges have been very popular, but I still stick with the bootcamp. It is consistently something I look forward to in my week. When I come home from vacation, I get excited to come back to Fighting Fit, ha ha.
Even after two years, the workouts don't get stale, and I continue to learn from the amazing coaches and staff. I also still notice results such as muscle tone, endurance, and sleeping better. Despite growing and adding coaches, they have maintained the family feel of the place. Coaches really put in the effort to get to know each person as an individual, to understand their goals and to be their fitness mentor.
It doesn't get any better than Fighting Fit. If you are looking for a comfortable place to start a fitness routine for a reasonable price, you should definitely check them out! I recommend them to everyone!